Inaugural West Shore RCMP Mountie cup a success!
West Shore, This Is What We Do
2019-12-20 12:57 PST
On December 13th and 14th the West Shore RCMP organized the first ever West Shore RCMP Mountie Cup, a senior girls' basketball tournament. The tournament was hosted by Royal Bay Secondary School and featured 8 teams from all over south island.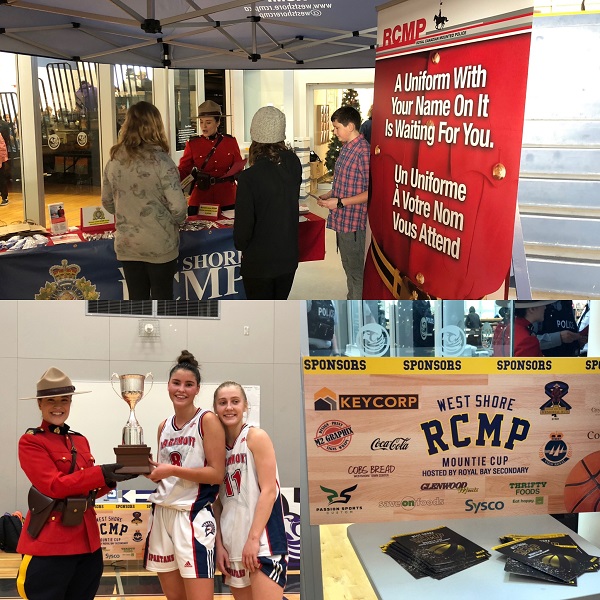 Picture: Photo of the basketball tournament trophy being presented to Claremont Secondary School School Senior girl's team.


The tournament was a success drawing out hundreds of students and their parents. This was a great opportunity for us to connect with the youth in our community and highlight girls in sports. The event also had educational components for students to learn about the RCMP and the role we play in keeping Canada safe. We want to encourage young people and especially girls to consider the RCMP as an employer, said Inspector Todd Preston, Officer in charge of West Shore RCMP.

The West Shore RCMP are planning on making this tournament an annual event. A big thank you goes out to all of our sponsors whose donations made the event a success, and a big congratulations to the tournament winners Claremont Secondary School Senior girls team!


Released by

Cst. Nancy Saggar

Media Relations Officer
West Shore RCMP
698 Atkins Avenue, Victoria, BC V9B 3A4
Office: 250-474-2264
Fax: 250-474-8790


Email: westshore_media@rcmp-grc.gc.ca

Follow Us: