Freezin for a Reason!! Team "RCMP Copsicles" taking the plunge
West Shore
2019-02-07 12:14 PST
On February 17th 2019, members of the West Shore RCMP will be supporting Special Olympics BC by plunging themselves into the chilly waters of Willows Beach.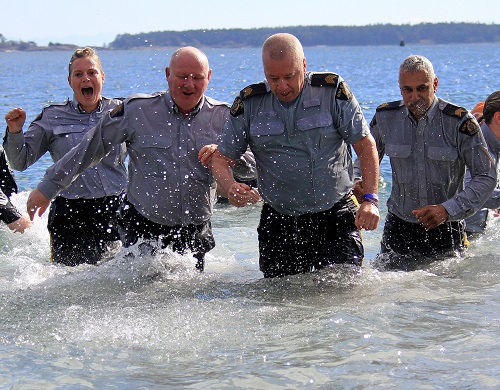 Team "RCMP Copsicles" are currently accepting donations and all funds go to raising money for Special Olympic BC programs. Click here to donate.
Last year Vancouver Island Polar Plunge raised more than $20,000, far exceeding its original fundraising goal of $5,000.
Event Details:
Sunday, February 17
Schedule: 10 a.m. Plungers check in, 11 a.m. Plunge
Taking place at Willows Beach in Oak Bay
Donate, participate and come out to watch us freeze!!!

Released by

Cst. Nancy Saggar

Media Relations Officer
West Shore RCMP
698 Atkins Avenue, Victoria, BC V9B 3A4
Office: 250-474-2264
Fax: 250-474-8790


Email: westshore_media@rcmp-grc.gc.ca

Follow Us: